Kennel & Cattery Design
was started in 2000
by Kay & David Key

We provide a source of advice, information & hands-on help...

... to everyone thinking about building, upgrading or maintaining a cattery or kennels.
Our mission is to raise the
standards, expectations & design
of catteries and kennels
We help give you the information & support you need to build the best standard of cattery or kennels you can, to match your & your cats' and dogs' needs, create a building that is easy to maintain and one in which the design helps reduce stress and promote a healthy environment for cats.
It is important that you spend your build money wisely, whatever your cattery will be used for, and we want to help ensure that you have the means to do this with our Books, eBooks, Kits, Membership, Reports, Blueprints & Building Specification Manual and Consultancy.
We want you to be highly successful and for you & your customers to be delighted with your cattery!
We encourage you to think deeply about the style & quality of business you want to set up...
...as quality & caring catteries are greatly and increasingly in demand.
We know how difficult it has been for people to find this information, (imagine every potential kennel or cattery owner individually looking for these answers!) and we often hear "is it right for me" and "where do I start?"
We are the ONLY indepth resource focusing on cattery & kennel design, planning/ zoning & construction

We provide information, advice & designs and the knowledge to choose between ALL the options to find the best one for you.
We do not manufacture - manufacturers only provide a view on their own products!

The Kennel & Cattery Charity Design Forum was founded by David

Our books are used as a college/university text books and by national & international Animal Welfare Charities, Rescues, Vets, Architects, Engineers, Surveyors, potential Kennel Owners, Boarding, Breeders, Groomers, Environmental Health Officers, Licensing Officers & Dog Wardens, Police, Customs & Defence.

We WANT to save you money, time & stress!

We WANT to help ensure you only buy things relevant or essential to your situation!

Kay's specialist knowledge combines her passion for animal welfare with website & book publishing.
To get the information 'out there' it must be easy-to-find, read and enjoyable. Inspiration and ideas are vital in creating enthusiasm and motivation in our future cattery and kennel owners!

David's specialist knowledge & passion of combining animal welfare & construction - to balance animals' needs & investment costs is unique
David Key
David is a Consultant in Kennel and Cattery Design.

He has advised thousands of potential & existing kennel and cattery owners worldwide.

David is the author of:

For over 20 years David has also been responsible for The Blue Cross Animal Welfare Charity animal and staff buildings and property at their cat and dog adoption, companion animal and equine rescue and rehoming centres.

During this time David founded an Animal Welfare Charity Design Forum, with the aim of sharing information between leading national animal welfare charities in the UK to prevent costly design, materials or building mistakes.

David has been professionally involved with animals for over 30 years. His experience spans companion animals, wildlife and wild animals and he has provided guidance and advice to animal welfare organizations, rescues, boarding, veterinary clinics and animal hospitals, quarantine, architects, police forces, customs and excise, breeding and multi-pet owners.

David's interest started by helping out with a friend's show kennels while still at school, and occasionally working with the local RSPCA Inspector. This progressed to working at local boarding kennels and cattery for over 10 years and later at a zoological gardens.

This unusual combination of animal work and practical skills developed into an interest in buildings, particularly relating to animal accommodation.

When not writing books, looking after Blue Cross property and advising people on cattery and kennel design, David manages to squeeze in some time for cross-country skiing and mountaineering in Norway, Greenland and Canada.
Animal welfare charities need to be at the forefront of design & specification standards for many reasons:
They must ensure the most efficient finishes & designsare used because of their harsh, busy, all-season environment
Being charities, they have limited funds to deal with, and need to keep costs to a minimum
The sheer volume & turnoverof animals requires the best designs & finishes
David is in contact with many of the larger charities who may run tens or even hundreds of sanctuaries/ centres, and therefore have far more experience of differing needs than any one solitary cattery owner can have.
This benefits you, as through the Cattery Design book and website this knowledge can be shared with everyone involved with kennel ownership.


We look forward to helping you reach the animal welfare standards everyone should aim for when running a cattery - for yourselves, your animals and the success of your organisation.
Kay runs the business on a day-to-day basis and David provides consultancy and technical building advice, as well as continuing to look at design issues, construction methods and materials that help to improve animal welfare accommodation. We live in Oxfordshire, UK with our much loved rescue cats and dogs.
We do hope you enjoy the website & that it helps you realise your dream.
Good luck, and keep in touch!

&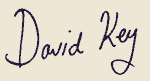 www.boardingcatteries.org (under construction 2007)